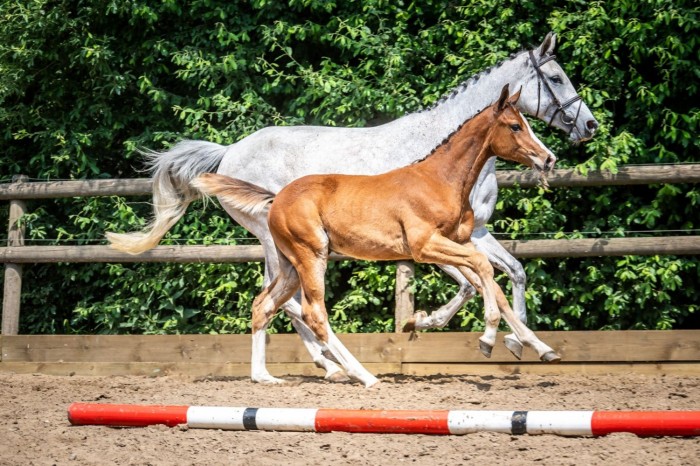 RELEASE COLLECTION JUNE!
Jun 10, 2020
We are proud to announce our first auction collection! We have composed a varied collection for the auction - 23 foals and 4 embryos. The foals and embryos descend from proven stallions from damlines with a lot of sport in it, as well young 'new' stallions.
From Cornet till Grandorado and Liamant
The collection exists of foals from famous fathers as Cornet Obolensky, Diamant de Semilly, Catoki, Arezzo VDL and Kashmir van Schuttershof and Verdi TN. Besides these fathers there are future stars from Grandorado TN, Nixon van 't Meulenhof, Comilfo Plus Z, Tobago Z and new stallions as Liamant W VDL, Karaldo VDL, Pegase van 't Ruyterhof and Lembrion de Narcotique.
Embryos
The embryos that we offer are one by one from legendary stallions and fantastic damlines! There's one embryo from Diamant de Semilly under the virtual hammer, out of the damline from Plot Blue. Beside this one, there are embryos of Chacco Blue x Mr. Blue x Libero H, Cornet Obolensky x Numero Uno x Bergerac en Kashmir van Schuttershof x Heartbreaker x Polydor. Without exception all from strong sportlines!
Interested to buy one of our great foals or embryos? Check out our collection here! Questions about the auction, please contact us.